North End Campground Information/Rates
Camp Kiwanee's North End Campground contains 17 cabins, a larger Frontier Cabin, a large bathhouse with restrooms and showers, and several picnic tables and stone rings.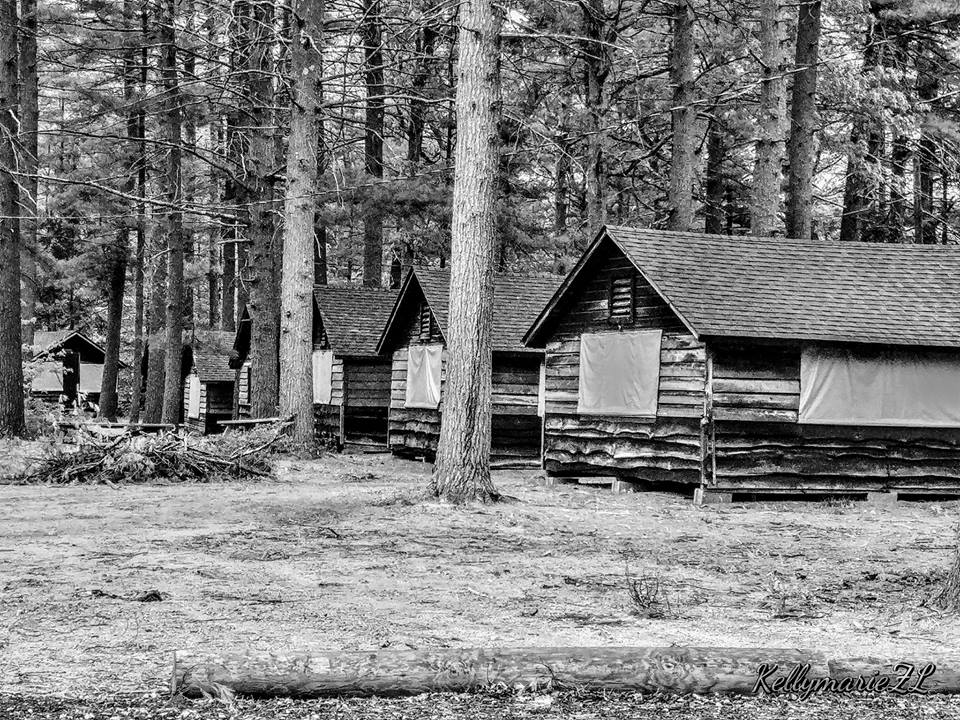 Each cabin contains up to 6 twin-sized cots (most with mattresses). Renters usually bring their on sheets, blankets, and pillows. Rental cost per night: $60.00
Frontier Cabin: can accommodate 8 people. With a kitchen, furniture, electricity, and cozy enclosed back deck, the Frontier Cabin is a wonderful alternative to Camp Kiwanee's bridal cottage. Rental cost per night: $120.00
Rental cost to book 13 North End Cabins AND Frontier Cabin for night: $500.00
Rental cost for Entire Campground – Camping Only – NE and SE Cabins, Pavillion and Frontier:  $1,200 per night
Rental cost for Entire Campground + Cottage & Lodge:  $2,500 per night
Hanson Residents receive a 20% Discount
Download the rate sheet HERE.
*Check-in at 3:00pm*
*Check-out at 11:00am*
Your rental also comes with free admission to the Cranberry Cove beach during beach season (June 21 – Labor Day). To reserve a cabin in the North End this summer, please fill out a 2018 Camp Kiwanee Camping Application and return it to the Hanson Town Hall Attn: Recreation: 542 Liberty Street, Hanson, MA 02341. If you'd like to check availability, please email us at [email protected] or call us at 781-293-2333.